Everything You Need to Know About The Grande BIG Brunch
Everyone loves brunch, plain and simple. We are massive brunch fans ourselves, and delighted to introduce The Grande BIG Brunch. This unmissable event will be taking place on May 5th at 9:30 am with a second seating at 12:00 pm. Options for early risers and sleep in-ers alike. Supported by Canmore Uncorked, The Grande BIG Brunch will be held at The Grande Kitchen + Bar, a hard-hitting culinary giant that most definitely deserves a spot on every foodie's bucket list. We sat down with Barb Scott to chat about The Grande itself and learn more about this remarkable brunch event her and her team are putting together. Before we dive in, we'd like to give you a piece of advice: get your tickets NOW! Last year's event sold out and we do not want you to miss this year's.
Here's what you need to know... Barb has pulled together some of Canmore's best and brightest breakfast and lunch restaurants to contribute to this year's brunch. The diverse roster of food and beverage providers will each be putting together something special. You'll find everything from The Georgetown's delectable cinnamon bun pancakes to The Rocky Mountain Flatbread Co's famous pizza. On top of the exceptional list of restaurants, there are also 4 amazing drink providers there to make sure you're sipping on remarkable, locally-made beverages every step of the way.
Brunch-goers will be given a punch card as they arrive, allowing them to visit each table and grab a sample. Though, we use the word "sample" lightly, because each is almost a meal in itself. "I'd be surprised if anyone could eat their way through all 12," Barb told us. The vendor tables and scrambled seating create a very "Uncorked-esque" market feel. You can either come with friends and sit together, or sit with strangers and make new friends! Brunch, bevies, and mingles in the mountains. What else could you ask for?
If you haven't visited The Grande yet, we couldn't imagine a better opportunity! If you're not able to make it out to this event, don't sweat it! The Grande is around for your dining pleasure all year 'round. The Grande is very much a family business, part-owned and operated by Chef Air Bouphasiry and his wife Nok. You will find these two in the kitchen creating unforgettable dishes and exploring their deep-rooted passion for food. You'll also find their daughter, Cristina, running the front of house.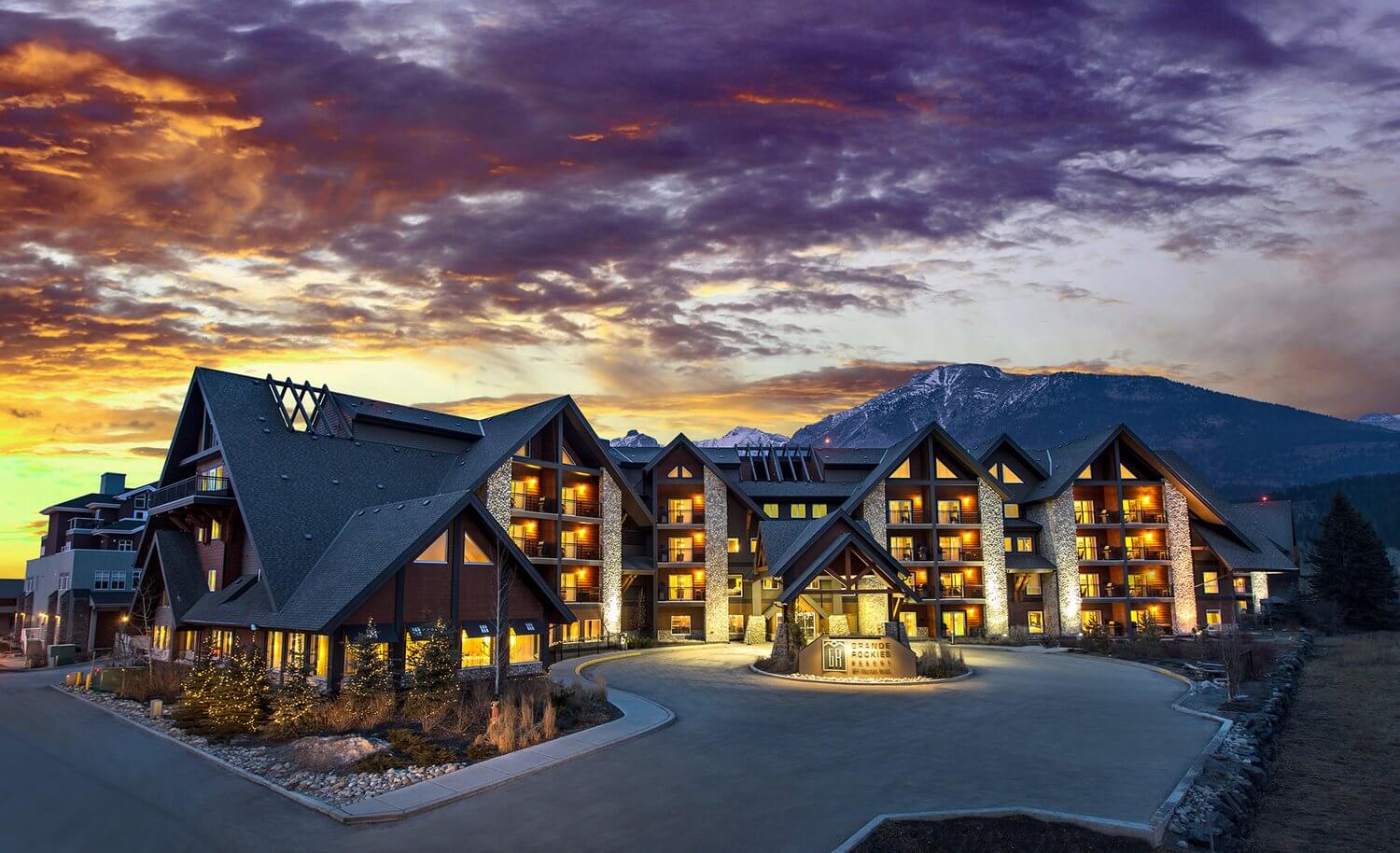 Air is a classically tried French Chef, originally from Laos, who creates classic culinary masterpieces, each with a unique twist. "You simply can't find his culinary style and flavours anywhere else" said Barb.
We couldn't be more excited for this event and we would LOVE to see you there. Get your tickets, toss on your Sunday best, and meet us there! Cheers to this year's BIG Grande Brunch.
Searching Availability...